June 3, 2022 |
4
minute read
---
On Mission is a new book with the stories of twelve Canadian Alliance international workers. This book celebrates the redeeming work of God and at the same time provides some accountability to the people of God who faithfully provided sons and daughters, finances and prayer, for the mission of God.
This book describes how missionaries in obedience to God's call engaged in His redeeming activities all over the world by going to some of the toughest and most difficult places. They persevered, some under horrible conditions, having survived traumatic events, in order to see communities of faith established amongst least-reached peoples. Today, we rejoice, that in many nations of the world there are vibrant congregations, some small, some large that are living out the gospel in their communities.
Volume 1
Download volume 1
Purchase a print copy
Volume 2
Download volume 2
Purchase a print copy
Volume 3

Download volume 3
Purchase a print copy
This book tells how there is a plethora of systems, policies, structures, and people in place who provide care, guidance, prayer and sustaining strength for those on the frontlines. This includes firstly the lengthy process of identifying and developing healthy workers and then, secondly, the maintaining and providing adequate care of workers while on assignment. They are not left alone.
Download volume 4
Purchase a print copy
Volume 5
On Mission: Why we Go is an extremely timely compilation that is both rigorous in thought and accessible in format as it speaks to and wrestles with the importance of a robust theology of mission. Not only is this recommended reading, but perhaps also urgent and required reading for every follower of Christ.
… this very concept of "going on mission" can quickly evoke a variety of competing thoughts and emotions and is exactly why this work is perhaps more important than ever. Knowing clearly why we go, how we go, and what issues must be considered as one goes is absolutely crucial in the life of every Christ-follower and their obedience to both His example and command.
I am thrilled to commend this work to you. It is both timely and relevant and does not shy away from challenges before us.
Darren Herbold
Download volume 5
Purchase a print copy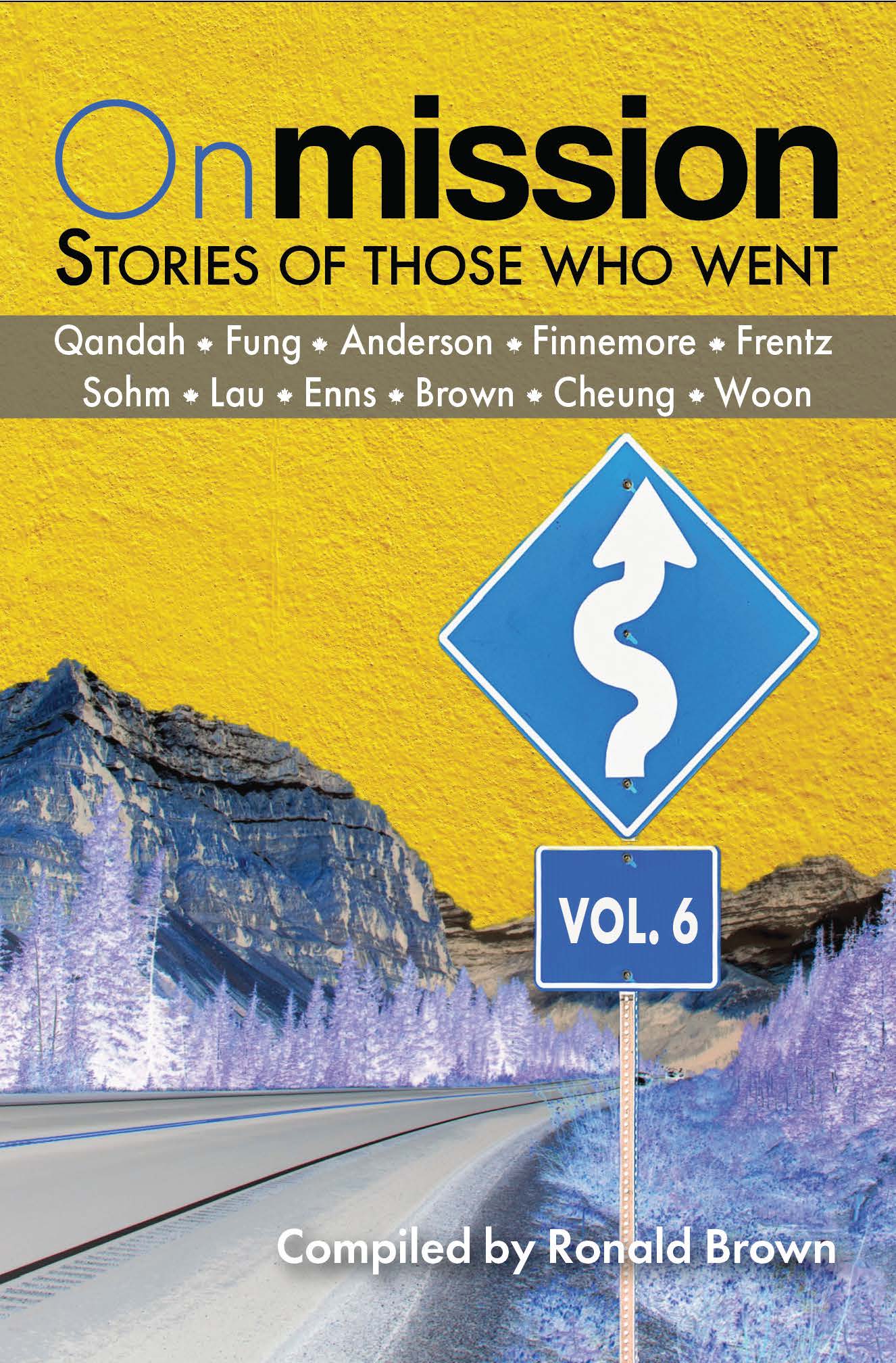 Volume 6
In Volume 6 of the ON MISSION series, you can read short stories of the first Canadian Alliance missionaries to be sent by the Founder of The Alliance, Albert Simpson, to the first Alliance mission field – the Congo.
We are standing on the shoulders of those who have gone before us, the international workers who were pioneers, the first to engage and plant the seeds of the Gospel. They planted the seeds while those who follow them water those seeds and eventually help to bring in the harvest.
Download volume 6
Purchase a print copy
Volume 7 Primer
In this missions primer, the authors share stories and experiences from their combined 58 years of international living in seven countries. They have also individually travelled and visited 51 countries on six continents, seeing the cultures of the world and have each struggled to learn three languages.
You will find sixteen tips they wish they had known sooner as well as many helpful resources for those preparing to go ON MISSION.
Download Primer
Purchase a print copy
Find other Global Vault Mission books.
En Mission
Il ne s'agissait pas d'un ouvrage savant, mais plutôt d'un ouvrage accessible à un public plus large : des candidats en cours de préparation pour un travail missionnaire mondial, des apprenants et des missionnaires stagiaires, des volontaires professionnels ou des agents humanitaires, les anciens dans les églises locales. Bref, le livre se voulait être une collection d'essais sur la mission qui serait accessible aux praticiens réflexifs.  – Dr Mabiala Justin Robert Kenzo
Download En Mission
Purchase a print copy
Find other Global Vault Mission books.
---
---
The Alliance Canada is people in churches sharing the love, truth, and hope of the Gospel with people worldwide who may never have heard the name "Jesus" before.
---
Get resource notifications
---
Sign up to receive an email in your inbox when a new resource is published! This is the easiest way to stay up to date with the latest resources from The Alliance Canada.
---